YG Ladies projects for the girls are very well known among Blackjacks, for most projects it is decided to
have a special cake or cupcakes made for the occasion.
YGL makes the cakes through Cake Factory, a well-established bakery in Seoul.
Much to our surprise Cake Factory is featuring YGL's 13th, 14th & 15th Projects on their website!
New Chaevolution was YGL's 13th project, celebrating our baddest females 21st birthday. The designers chose to
use the robots designed by CL's father from the Can't Nobody music video.
Reminisce through CL's evolution click HERE
View Cake Factory's feature HERE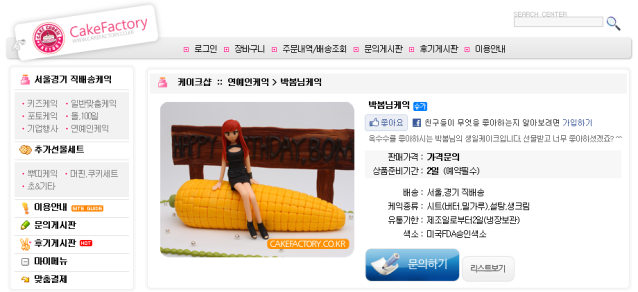 Project 14 was in celebration of Bom's 28 birthday. To take a look back at project 14 click HERE
View Bom's 28 birthday cake on Cake Factory click HERE
Thanks again to Thy aka vie en rose @ygladies.com for designing the beautiful cake!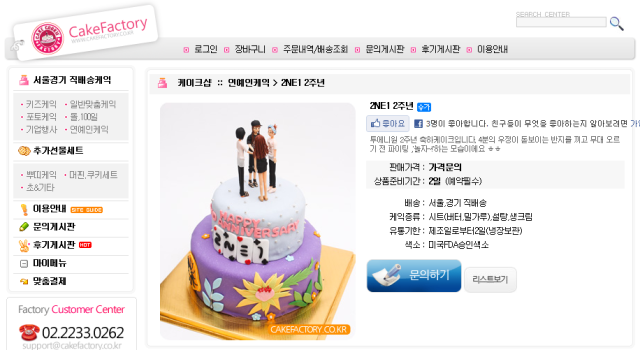 YGL's 15th project was dedicated to 2NE1′s 2nd Anniversary.
This cake showcased our girls in their stylish Adidas apparel. Take a look at the YGL thread HERE
To view 2NE1′s 2nd Anniversary cake on Cake Factory click HERE
Thanks to Cake Factory, the cakes show 2NE1′s style & personality.
Cake Factory also includes the option of adding various pastry items when a cake is purchased.
They focus on detail and quality, being able to create about every cake design imaginable!
But let's not forget that YGL is still accepting 3rd anni donations HERE and iblackjacktv video submissions HERE
Source: CakeFactory.co.kr
Article Credit: tazanya@ygladies.com
alliebearrrx3@ygladies.com
nyldeabcd@ygladies.com